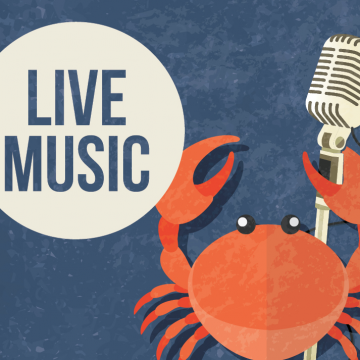 LIVE MUSIC EVERY FRIDAY AFTERNOON AND SATURDAY NIGHT
Live music at The Crab Shack from 4 pm - 7pm every Friday & 9pm – late every Saturday! With a different live artist every week, waterfront location and ice cold drink specials to top it off – it's the spot to be!Grab some mates and we will see you soon!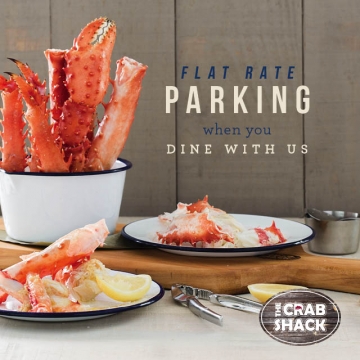 $15 weekend parking when you dine with The Crab Shack AKL!
For the month of December enjoy flat rate parking when you dine with The Crab Shack Weekdays: $15 – 2 hour parking available before 6pm | $15 – Overnight parking from 6pm – 9am | Weekends: $15 – 24 hour parking from 4pm Friday- 9am Monday | Valid for the month of December when you dine with The Crab Shack.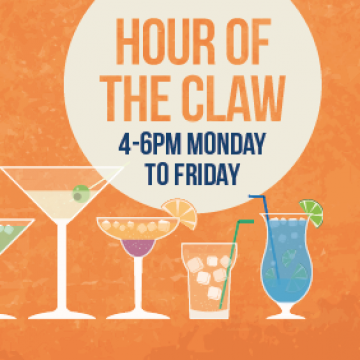 Hour of the Claw
4-6PM MONDAY TO FRIDAY Great drink specials! Ask your server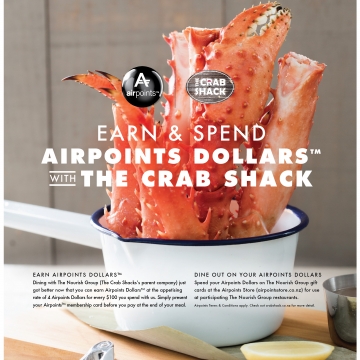 Crabshack now has Airpoints Dollars™ on the menu
We are very excited to announce that from 6 April Airpoints™ members can earn Airpoints Dollars™ when they dine at any of the 9 Nourish Group-owned restaurant and bar outlets throughout New Zealand. These include Euro, The Culpeper, Coley & Punch, Shed 5, Pravda Café, Jervois Steak House in both...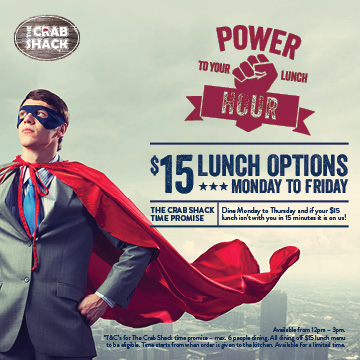 Power to your Lunch Hour
POWER TO YOUR LUNCH HOUR. $15 Lunch options Monday – Friday.  The Crab Shack Time Promise – Dine Monday to Thursday and if your $15 lunch isn't with you in 15 minutes it is on us! Terms and Conditions apply.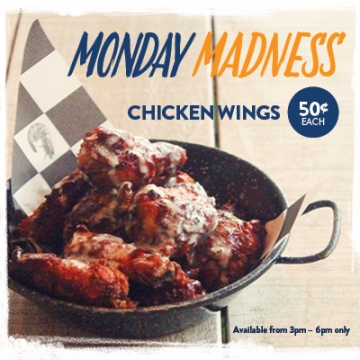 Monday Madness Chicken Wings 50c ea
Available 3pm - 6pm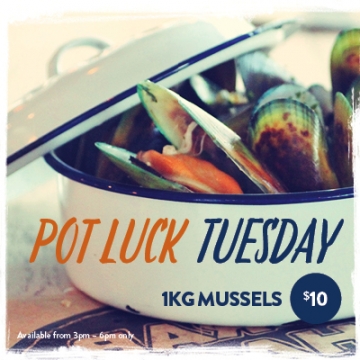 Pot Luck Tuesday 1kg Mussels
Available 3pm - 6pm
Spare Rib Wednesday
Available 3pm - 6pm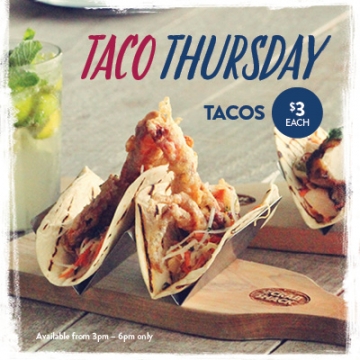 Taco Thursday $3ea
Available 3pm - 6pm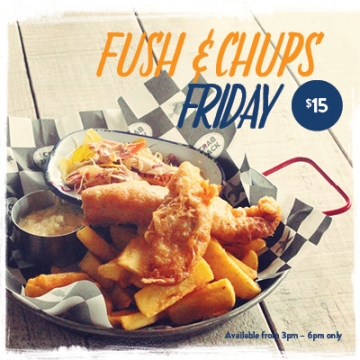 Fush & Chups Friday $15
Available 3pm - 6pm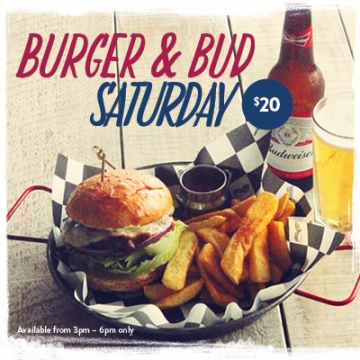 Burger and Bud Saturday $20
Available 3pm - 6pm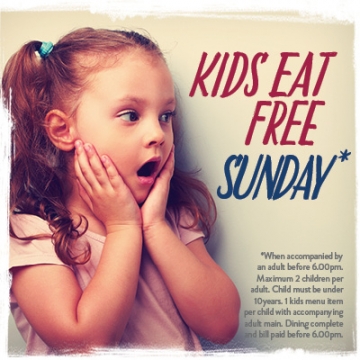 Kids eat FREE Sunday*
*When accompanied by an adult before 6pm.  Maximum 2 children per adult.  Child must be under 10years. 1 kids menu per child with accompanying adult main.  Dining complete before 6pm.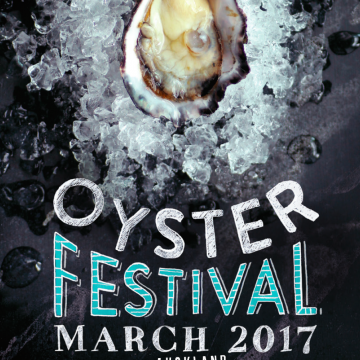 Oyster Festival
OYSTER FESTIVAL FOR THE MONTH OF MARCH  It might be the year of the rooster but March is the month of the oyster on Princes Wharf!Bluff Oysters are back and we want to celebrate their return with a month of daily oyster deals, drink specials, events and much much more!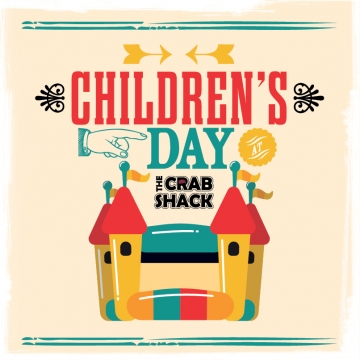 Children's Day
CHILDREN'S DAY AT THE CRAB SHACK SUNDAY 5TH MARCH
THE CRAB SHACK AUCKLAND
Obey the claw, enjoy our crabs!
Following the success of The Crab Shack Wellington, our second Shack in Auckland is proving a successful addition to the Nourish Group family.  Situated on Princes Wharf, overlooking the ferry terminal, The Crab Shack Auckland can't be missed.  The Crab Shack is a coastal/Louisiana - deep South themed casual dining and drinking experience. 
Specialising in seafood with a special emphasis on crab yet including other fabulous meals "By the Scoop", "From the Earth" "From the Charcoal Barrel" are all included on our menu.
The Crab Shack provides fun, smiles and frivolity in a casual yet entertaining environment. Affordable is an understatement, check out our daily deals today!
Opening hours: 11:30am to late - 7 days!