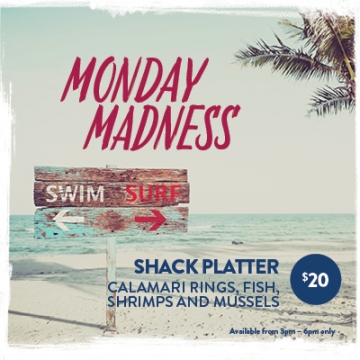 MONDAY MADNESS
Available 3pm-6pm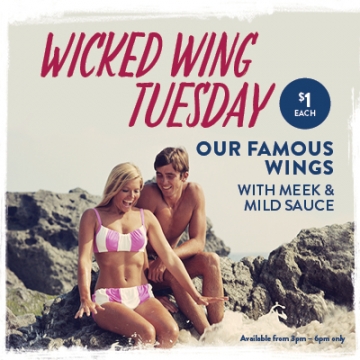 WICKED WING TUESDAY
Wicked Chicken Wings $1 each | Available 3pm-6pm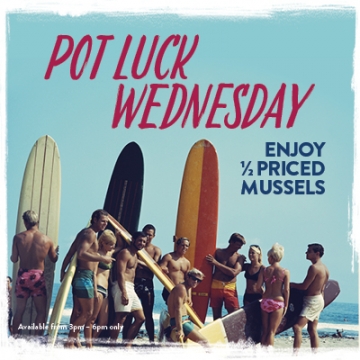 POT LUCK WEDNESDAY
Available 3pm - 6pm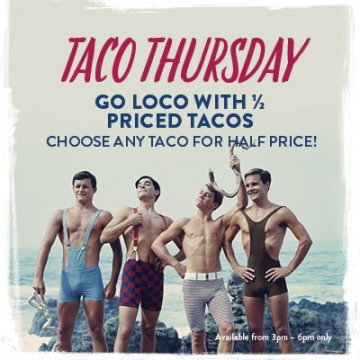 TACO THURSDAY
Available 3pm - 6pm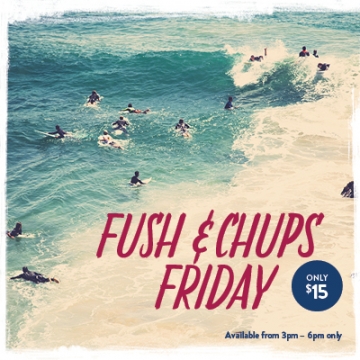 FUSH & CHIPS FRIDAY
Only $15! Available 3pm - 6pm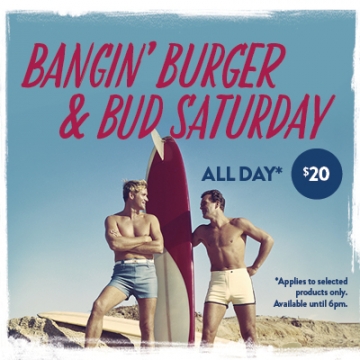 BANGIN' BURGER & BUD SATURDAY
Available until 6pm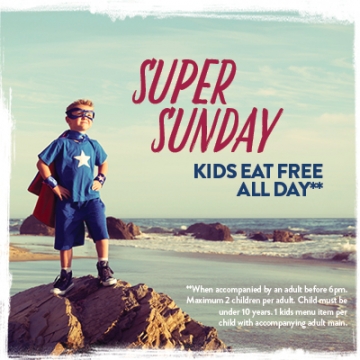 KIDS EAT FREE SUNDAY*
*When accompanied by an adult before 6pm.  Maximum 2 children per adult.  Child must be under 10years. 1 kids menu per child with accompanying adult main.  Dining complete before 6pm.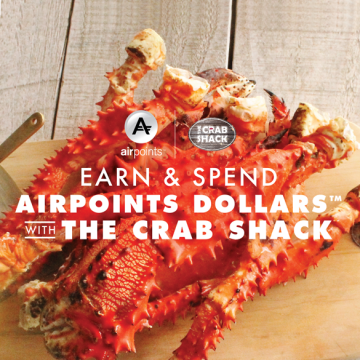 Crabshack now has Airpoints Dollars™ on the menu
Airpoints™ members can earn Airpoints Dollars™ when they dine at The Crab Shack.  Airpoints members can earn 2 Airpoints Dollars per $100 spent on food and beverage, or part thereof.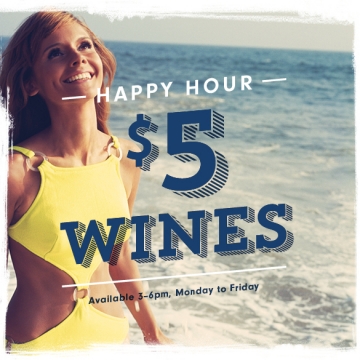 $5 WINES
Happy Hour 3 - 6pm, Monday to Friday!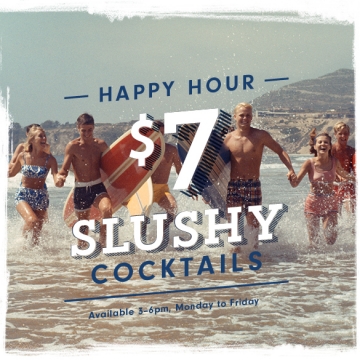 $7 SLUSHY COCKTAILS
Happy Hour 3 - 6pm, Monday to Friday!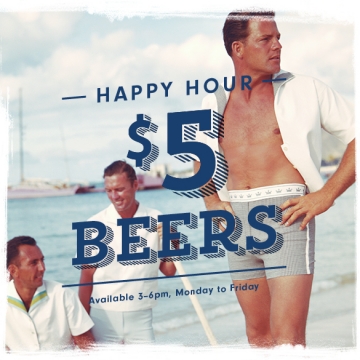 $5 BEERS
Happy Hour 3 - 6pm, Monday to Friday!
THE CRAB SHACK AUCKLAND
Obey the claw, enjoy our crabs!
Following the success of The Crab Shack Wellington, our second Shack in Auckland is proving a successful addition to the Nourish Group family.  Situated on Princes Wharf, overlooking the ferry terminal, The Crab Shack Auckland can't be missed.  The Crab Shack is a coastal/Louisiana - deep South themed casual dining and drinking experience. 
Specialising in seafood with a special emphasis on crab yet including other fabulous meals "By the Scoop", "From the Earth" "From the Charcoal Barrel" are all included on our menu.
The Crab Shack provides fun, smiles and frivolity in a casual yet entertaining environment. Affordable is an understatement, check out our daily deals today!
We are closed till further notice. Thanks to for all the support! Don't be crabby, we'll be back up and running again when it's safe.